"Expectation and Reality"
Discussion Questions
How do you respond when your expectation is unmet?
Is there any similarity between Peter's (disciples') expectation of Jesus and yours? How so?
How do you realign yourself when God seems to work contrary to what you have desired? (ex. The delayed answer of prayers, trials, and sufferings)
• • •
Listen to the #SundaySongSet on Spotify
• • •
Are you new to Chelten? Want to learn more about who we are?
Join our pastors on Sunday, February 12, at 12:15 pm in the Loft.
• Meet our Pastors
• Learn about Chelten
• Ask questions
• Enjoy pizza & salad – on us!
Questions? Contact the church office: [email protected]
• • •
Every year the Chelten family is invited to participate in the nomination process for the elected leadership positions at Chelten (elder, deacon, deaconess, trustee, treasurer, assistant treasurer).
Feel free to nominate multiple people by completing this form several times for Godly individuals who meet the qualifications laid out in Scripture (1 Tim 3:1-13; Titus 1:5-9).
Nominating Committee:
Kim Brown
Nancy Carpenter
Christy Chacon
Joan Gangwer
Stan Karol
Scott Knight
Dave Negley
Young Shon
Mark Van Ooyen
The deadline to nominate is February 26.
• • •
Classes begin Tuesday, February 7. Register Today!
GOSPEL FLUENCY
This course will explain how the Gospel impacts every facet of our lives and help you practice speaking the truths of Jesus into the everyday stuff of life.
Teacher: Dan George
Textbook: Gospel Fluency by Jeff Vanderstelt
–––––
EMOTIONALLY HEALTHY SPIRITUALITY
This course will help you foster deep changes in your heart and teach skills for healthy relationships with family, friends, and loved ones.
Teacher: Tucker Else
Textbook and workbook: Emotionally Healthy Spirituality by Peter Scazzero
• • •
Men's Breakfast
Saturday, February 18, 7:30 a.m.
Fellowship Hall
Hey men, our next Men's Breakfast is just a month away. Here's what you can expect: a hearty breakfast catered by our own Bob Hughes, connecting with old and new friends, and listening to a message that will help you grow in your faith. Hope to see you there!
Message: Generational Legacy
Speaker: Chelten missionary Bill Bernhard
The last day to sign up is February 15!
• • •
Women's Retreat
Friday, March 24 — Saturday, March 25
LOCATION
Chelten, a church of hope
COST
$70 Registration by February 17
Registration will be limited so make your reservations early! A $25 deposit is all it takes to hold your spot. Please note there is a price increase for registrations made after February 17th. Registration will close on March 9th.
LEARN MORE & REGISTER
• • •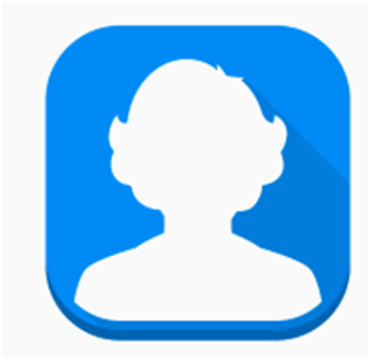 Missions Highlight
Pray for our missionaries working in closed countries.
SOFIA
Sofia seeks to reach people with the Good News through creative opportunities in an undisclosed location. She appreciates your prayers.
MAFDI
Mafdi trains leaders in the Person of Jesus materials in an undisclosed location and is reaching refugees in Europe through online outreach
CHELTEN FAMILY UPDATES
Prayer updates for our Chelten family can be found below by clicking the weekly prayer needs button.