"Rest for your heart"
Discussion Questions
Is there something that is depleting you that you need to take a long rest from?
What does it look like to be so rested in God that you can say, "I lack nothing" (V.1)?
What is your version of "green pastures" and "quiet waters" (v.2)?  How does God lead you to rest?
• • •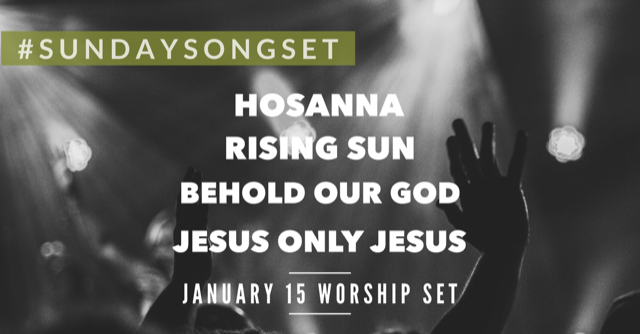 Listen to the #SundaySongSet on Spotify
• • •
Here is more information about Ash Wednesday and Lent.
Evangelicals, Ash Wednesday & Lent by George Sinclair
Why Bother with Lent? by Chuck Colson
How to Explain Ash Wednesday to Your Children by Kyle Tyler
Teaching Kids about Ash Wednesday and Lent by Jared Kennedy
• • •

Isaiah (chapters 40 to 66)
January 8 – June 25, 2023
Sunday morning, 9:00 – 10:15 a.m.
Fellowship Hall
Taught by Keith Howland
It has been called "The Gospel in the Old Testament": Isaiah 40 to 66 reveals the coming of the Messiah to die on the cross for sin, to be raised to life, and to return again to usher in God's everlasting kingdom. Isaiah predicted these things and more with amazing detail and accuracy.
Join us for this inductive study of this early Gospel written seven centuries before Jesus' birth. "But he was pierced for our transgressions, he was crushed for our iniquities; the punishment that brought us peace was on him, and by his wounds we are healed. We all, like sheep, have gone astray, each of us has turned to our own way; and the LORD has laid on him the iniquity of us all"
(Isaiah 53:5–6).
• • •
Men's Breakfast
Saturday, February 18, 7:30 a.m.
Fellowship Hall
Hey men, our next Men's Breakfast is just a month away. Here's what you can expect: a hearty breakfast catered by our own Bob Hughes, connecting with old and new friends, and listening to a message that will help you grow in your faith. Hope to see you there!
Message: Generational Legacy
Speaker: Chelten missionary Bill Bernhard
The last day to sign up is February 15!
• • •
Women's Retreat
Friday, March 24 — Saturday, March 25
LOCATION
Chelten, a church of hope
COST
$70 Registration by February 17
Registration will be limited so make your reservations early! A $25 deposit is all it takes to hold your spot. Please note there is a price increase for registrations made after February 17th. Registration will close on March 9th.
LEARN MORE & REGISTER
• • •
Missions Highlight
JEFF & JULIE SAMUELSON
iBAM
Jeff and Julie work with iBam whose mission is to facilitate the growth of God's kingdom through specialized discipleship in biblical entrepreneurship. The businesses seek to build the local church through tithing, social good and disciple making in marginalized communities that have little knowledge of Jesus.
CHELTEN FAMILY UPDATES
Prayer updates for our Chelten family can be found below by clicking the weekly prayer needs button.