Join Us!

"Of Loaves and Winds"
Discussion Questions
Can you identify a hunger in your heart that rarely is satisfied? What might God want you to experience about Jesus as the bread of life that is more important than hungering for that thing?
Can you identify a strong wind with which you are struggling right now? What might God want you to experience about Jesus who is "I AM" that is more important than stopping the wind?
Take time today to thank our Lord Jesus Christ for caring so much to teach us about God's kingdom.
• • •
Listen to the #SundaySongSet on Spotify
• • •
Tapestry Christmas Brunch
December 3, 10:00 am – 12:00 pm
Christmas is…so many things. You can fill in the blank and your answer will be unique to you, and your answer may change from year to year. Maybe this year it feels like frantic planning or too many commitments, perhaps you feel joyful expectation or unexpected sadness. Wherever you are, however you feel, God understands them all because the one constant answer is Christmas is…Emmanuel, God with us.  So, join us for a morning of good food, some laughter, fun and prizes, a few carols and a bigger understanding of God with us…through it all.
Sign Up for Tapestry Christmas Brunch
• • •
Prodigal Prayer Meeting
November 10,  7:00 pm – 8:00 pm
Resource Room
One of the most heartbreaking and challenging experiences Christian parents can face is to see their adult child or children reject the values of their parents; and turn their back on the faith they once embraced. One of our members had this experience and started the Prodigal Prayer meeting for like-minded parents to meet and pray regularly for our prodigals. Please come and join us!
The Lord is not slack concerning His promise, as some men count slackness, but is longsuffering toward us, not willing that any should perish, but that all should come to repentance. (2 Peter 3:9) KJV
• • •

Chelten Child Development Center is in urgent need of substitute staff. Substitute staff have flexible schedules based on need and their availability. They may work 10-40 hours per week as they desire. Starting pay is $13.00/hour. Duties include supervising and playing with children, as well as light housekeeping tasks. Contact Pam Post at [email protected] for an application and more information.
• • •
• • •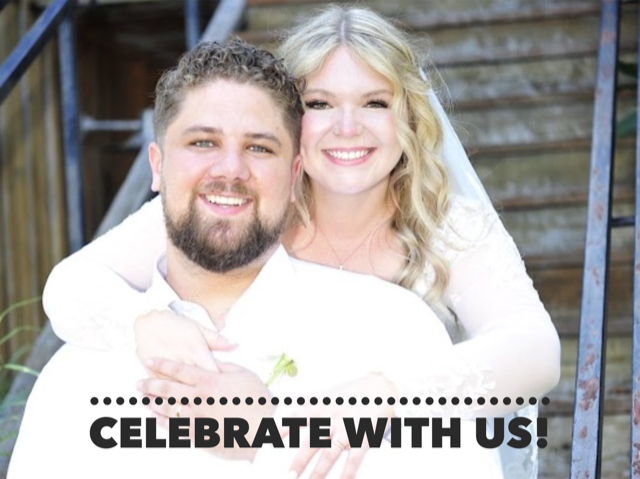 You are invited!
Chelten Global Partners, Nathan & Rosie Buck, were married on July 15 in Louisiana and are excited to be in Pennsylvania to celebrate with their friends and family up north.
You are invited to a reception* on Friday, November 11 from 6:30-8:30 pm. The open house event will take place here at Chelten in Fellowship hall. Nathan and Rosie will take the mic and share their story at 7:00 pm- you don't want to miss it!
* Dress is business casual
• • •
Missions Highlight
JEFF & ANDREA EADS
Reliant
Jeff and Andrea have spent their careers in ministry to college students, including right here at Chelten. Both became believers as students at Ball State University and returned there to serve in campus ministry to students, faculty and staff. The Eads' ministry focus is on leadership development and outreach.
CHELTEN FAMILY UPDATES
Prayer updates for our Chelten family can be found below by clicking the weekly prayer needs button.