Join Us!

"People are like trees"
Discussion Questions
Where are you experiencing the patience of God in your life?
How are you actively working to know and trust Jesus more?
What are some of the key themes that have stood out to you in our study of Mark 1-8? and what have they shown you about God? about yourself?
• • •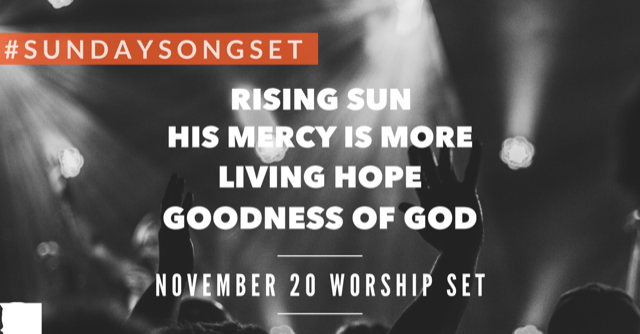 Listen to the #SundaySongSet on Spotify
• • •
Voting in New Members
During both Sunday morning services, we will have a very brief special Business Meeting to vote in new members.
Cerise Baker
Tyler Baker
Carly Cinberg
Cole Cinberg
Katie Cinberg
Camaryn Collier
Wes Collier
Marissa Little
Elizabeth Norris
Jason Norris
Emily Petty
Kelly Pickard
Deborah Vallette
Ronald Vallette
Chick Wasson
Luanne Wasson
Phyllis Williams
Donald Zook
Robin Zook
• • •
Join us tonight
Chelten Global Partners Nathan & Rosie Buck will be sharing an update on their ministry tonight Sunday, November 20 at 7:00 pm in the Fellowship Hall. You do not want to miss hearing how God is at work all around the world.
• • •
Last Day to Sign Up: November 21, 2022
Tapestry Christmas Brunch
December 3, 10:00 am – 12:00 pm
Christmas is…so many things. You can fill in the blank and your answer will be unique to you, and your answer may change from year to year. Maybe this year it feels like frantic planning or too many commitments, perhaps you feel joyful expectation or unexpected sadness. Wherever you are, however you feel, God understands them all because the one constant answer is Christmas is…Emmanuel, God with us.  So, join us for a morning of good food, some laughter, fun and prizes, a few carols and a bigger understanding of God with us…through it all.
Sign Up for Tapestry Christmas Brunch
• • •
November 23 –Thanksgiving Eve Service
On Wednesday, November 23, at 7:00 p.m. our Chelten family will gather together to remember all the great things God has done in our lives this year. We will sing together, hear the Word proclaimed and share our stories with one another. Let us praise Him together! Come prepared to share God's goodness in your life.
Center for Biblical Transformation
Winter Semester
January 3–March 28, 2023
Enrich your knowledge of God and his Word! The Center for Biblical Transformation offers college-level courses designed to deepen your understanding of the Bible and Christian theology, help you be transformed into the image of Jesus Christ and prepare you to serve in his kingdom.
Join our four-course certificate program, or take any course at any time with no commitments. Courses are offered for ten weeks in the fall and in the winter.
The purpose of the program is to experience God's truths personally and to share the message through your life to others. This is your opportunity to discover that living with Jesus involves learning his transforming truths and passing them on to others!  I invite you to prayerfully consider your involvement in the Center for Biblical Transformation.
by grace alone,
Dr. Bill Krewson
Senior Pastor of Discipleship
• • •
Men's Breakfast
Saturday, December 10, 7:30 a.m.
Fellowship Hall
Join us at Chelten Saturday, December 10 at 7:30 AM for a hot breakfast buffet. Sign up below or at the Welcome Center, and be sure to invite a friend! The last day to register is December 7.
• • •
Carols by Candlelight
December 11, 5:30 pm – 7:00 pm
Worship Center
Join us for a warm and wonderful evening of munching on delicious Christmas cookies, sipping hot chocolate, and singing some of your favorite traditional Christmas carols—by candlelight. Sound like fun? We think so. Bring your family. Invite some friends.
*Program begins at 6:00 pm
• • •
Missions Highlight
HARVEST USA
715 Twining Rd, Suite 200, Dresher, PA  19025
harvestusa.org  
Harvest USA brings the truth and mercy of Jesus Christ by helping individuals and families affected by sexual struggles and by providing resources that address biblical sexuality to individuals and churches.
Harvest seeks to partner with and equip the Church in bringing the power of the Gospel of Jesus Christ to transform the lives of those affected by sexual sin.
CHELTEN FAMILY UPDATES
Prayer updates for our Chelten family can be found below by clicking the weekly prayer needs button.