Join Us!

"Only Believe"
Discussion Questions
Have you ever been frustrated with God's timing? What situations are you currently waiting on the Lord and why is it so hard?
How would you explain biblical faith?
Faith involves open-handed surrender. Where do you struggle to fully surrender to Jesus and why?
If faith is primarily relational (coming TO Jesus). Where else are you tempted to turn in the difficulties of life?
• • •
Listen to the #SundaySongSet on Spotify
• • •
You are encouraged to join the elders for an open forum on Sunday, October 23 at 9:00 a.m. in Fellowship Hall. You are invited to ask questions, raise concerns or provide suggestions regarding the on-going work of the church.
• • •
One of the most heartbreaking and challenging experiences Christian parents can face, is to see their adult child or children reject the values of their parents; and turn their back on the faith they once embraced. One of our members had this experience and started the Prodigal Prayer meeting for like-minded parents to meet and pray regularly for our prodigals.
We meet on the second and fourth Thursdays each month, at 7 pm. We meet in the Resource Room at Chelten on the second Thursday, and on Zoom, on the fourth Thursday.
Please come and join us!
For more information and to receive the zoom link, please contact:
Patricia Divine-Jackson–divinejacksonp@ gmail.com – (484) 477– 8630
• • •
• • •
Thank you Chelten for all you are doing to support the Afghan family as they settle into life in Philadelphia. God is using your time, gifts and talents in mighty ways! Take a few minutes to read about ways you can be praying and further involved.
• • •
Interested in joining Chelten as a member?
For those who are followers of Jesus, baptized, and have attended a new membership class, applications are due to the main office by October 16.
• • •
Enjoy your Sunday coffee? We could use your help on the Sunday Coffee Team! Please contact Bob Hughes (Robert.hughes786@gmail.com) for details.
• • •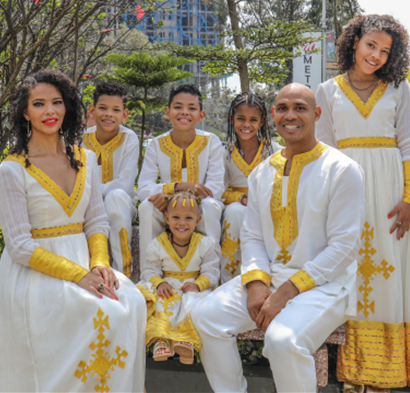 Missions Highlight
RICHARD & AMANDA COLEMAN
TMS Global
The Colemans are trainers, mobilizers, and consultants for EvaSUE, the largest country-focused campus ministry in the world. In addition to their work with EvaSUE, the Colemans partner with a number of other projects ranging from Bible and food distribution to small business support. No matter what work they find themselves doing, they try their best to do it under local leadership.
• • •
Director of Music Search Update
Chelten
, thank you for your faithful prayers.
Since our previous music director's departure, a search committee for a new director has formed. The committee is co-led by Bob Shine and Jin Lee, and also includes Derri Benbow, Morena Best, Wes Burke, Esther Carter, Keith Howland, Helen Karol and Rebecca McMullan.
Here are the items we have worked on thus far:
Elected committee officers
Created a job description and application package
Created the interview process
Created interview questions
The job will be posted by the end of the week. The posting will be on the church website in addition to other job posting sites.
Thank you for your participation in this transition time with faithful prayer. Please continue to lift this process and the committee in your prayers.
Pray for discernment to find the individual God has already appointed for this position.
Pray the new music director will work well with the volunteers who faithfully serve.
Pray for current lay leaders who lead weekly bands during this transition time. Pray for their encouragement, endurance, and energy.
We are eagerly looking forward to seeing what God will do through this process.
Thank you,
The Director of Music Search Committee
CHELTEN FAMILY UPDATES
Prayer updates for our Chelten family can be found below by clicking the weekly prayer needs button.