Join Us!

"Jesus' True Family"
Discussion Questions
How do you know that you personally belong to Jesus?
If Matthew (the tax collector) and Simon (the Zealot) are both a part of Jesus' disciples, what implications are there for your relationships with Christians who differ from you?
How do faith and obedience work together?
Where in your life do you functionally live as an opponent of Jesus by denying his authority or trying to control him?
Additional Resources
• • •
Listen to the #SundaySongSet on Spotify
Interested in becoming a member at Chelten? or want to know Chelten at a deeper level? Join us at our upcoming membership class on:
Sunday, October 2 – 12:15-3:30 (lunch provided)
• • •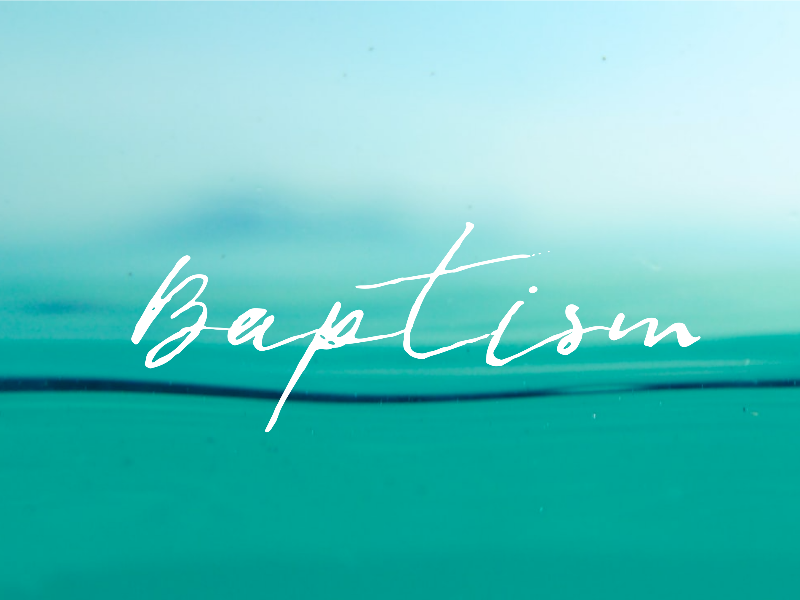 Baptism declares that you are a follower of Jesus Christ. It's the next step after salvation through repentance and faith and is an important foundation for the Christian life. If you've put your trust in Jesus' death and resurrection and are ready to go public with that confession—showing the world that you love, trust, and have put your hope in Christ—we invite you to be baptized here at Chelten on Sunday, October 30.
"Going under the water was a burial of your old life; coming up out of it was a resurrection, God raising you from the dead as he did Christ. When you were stuck in your old sin-dead life, you were incapable of responding to God. God brought you alive—right along with Christ! Think of it! All sins forgiven, the slate wiped clean, that old arrest warrant canceled and nailed to Christ's cross." Colossians 2:12-14 MSG
Please sign up at the Welcome Center by October 16.
• • •
Our next Parent and Child Dedication is Sunday, October 16, 2022. Registration deadline: October 2, 2022.
• • •
Missions Update – "MAFDI"
Sunday, October 2 – 11:00 am – Fellowship Hall
God is doing great things in the Middle East! Join us Sunday, October 2 in the Fellowship Hall during the 11:00 service for a ministry update from one of our Chelten-supported missionaries, MAFDI, who trains leaders in the Person of Jesus materials in the Middle East. Come, be encouraged and also learn how you can pray for Muslim believers and for those reaching out to Muslims.
 • • •
Hey men, our 2022-23 Men's Breakfast speaking series is right around the corner and we can't wait for it to begin. Here's what you can expect: a hearty breakfast catered by Dreshertown Market, connecting with old and new friends, and listening to a message that will help you grow in your faith. Our first breakfast is on Saturday, October 15 at 7:30 a.m. in Fellowship Hall. Hope to see you there
Message: The Ever Presence of God
Speaker: Tim Ebner
Tim Ebner did not grow up in a Christian home and life was a bumpy road for him as a kid. At age 18 Tim came to Christ in a "big way." He started his own auto repair shop, Ebner's Auto, in Ambler and ran it for 28 years before a fire tragically ended that chapter of his life. Tim will be speaking on his path to redemption and how he has maintained a strong faith through tragedy.
• • •
Missions Highlight
BILL & KRISTIE CAMPBELL
Antioch International Movement of Churches
Bill and Kristie work in evangelism, discipleship multiplication and church planting in the Greater Paris Region. The Campbell's vision encompasses the entire region of 13 million Parisians. They pray daily for additional workers.
CHELTEN FAMILY UPDATES
Prayer updates for our Chelten family can be found below by clicking the weekly prayer needs button.