Join Us!

Lust: Bitter Honey
Discussion Questions
What are the main messages you have heard from Christians and the church on the topic of sex? Evaluate those messages and their fruit.
Have you been honest with yourself and the Lord about your sexual temptations and sin? Who else will you invite into that conversation?
What does it look like for you to repent of your sexual brokenness and walk in the power of God's Spirit?
How do you "keep to a path far from" sexual lust and immorality? What role can you have in helping others around you?
• • •
Listen to the #SundaySongSet on Spotify
• • •
Harvest USA is beginning a new Men's Biblical Support Group soon for men struggling with sexual sins and temptations.  Harvest USA brings the truth and mercy of the gospel to individuals, families and parents impacted by sexual struggles and also provides print and online resources that address biblical sexuality.  There's no need to bear these burdens and struggles alone. To find out more about the new men's group beginning in our Dresher PA office, please call the Harvest USA office at 215-482-0111 to set up a time to talk with one of the male staff members.
• • •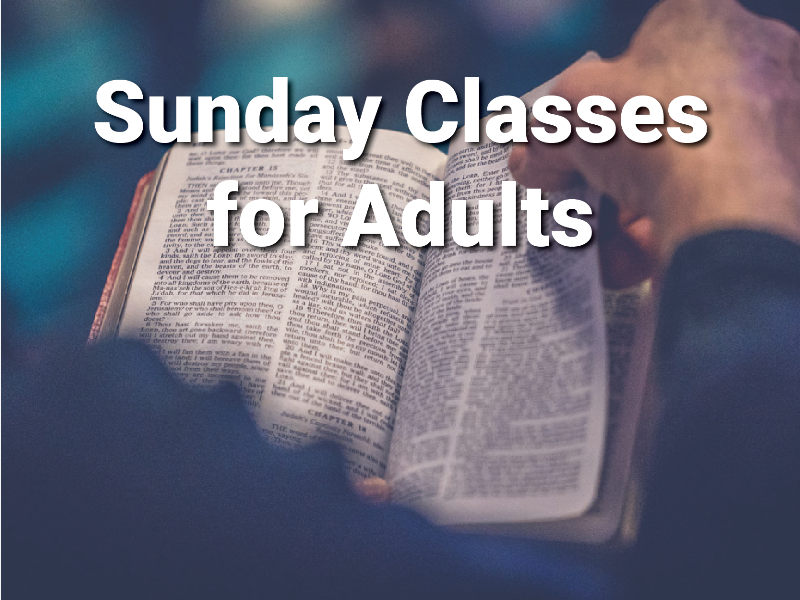 Calling on the Name of the LORD:
A Theology of Prayer
10:20 a.m. in the Fellowship Hall
Taught by Jerome David
When the fall of mankind into sin exiled us from seeing God face to face, another way opened for us. "At that time people began to call on the name of the LORD" (Genesis 4:26). Join us as we trace the biblical development of prayer throughout the Old and New Testaments—from the time that prayer began through the time of Moses, the kings of Israel, the prophets and into the Exile; through the life of Jesus and the prayers of Paul. We will behold the scope and breadth of prayer throughout the Bible and put into practice what we learn together.
• • •
Ladies, join us for a time of fellowship,
laughter and song.
July 13: Swim party at the Krewson's
Bring a snack to share!
For more information contact Linda Stevenson [email protected].
• • •
We are excited to be back on our main campus for VBS this year!
We will have Bible time, games, singing, science, crafts and more. Most importantly we will have kids connecting with each other and with Jesus!
Men of Chelten, join us at the ball field!
We will enjoy an evening of fun, food and of course baseball.
This event is open to any and all "men" (including the young ones in training)
July 30th
Game Starts at 6:30
Tickets $25.00 per person
Ticket price includes an all-you-can-eat buffet. Carpooling from Chelten is an option or you can meet us at the field (Note: Parking is an extra $5.00 – cash only)
Registration required by July 24, 2022 so tickets can be purchased.
CHELTEN FAMILY UPDATES
Prayer updates for our Chelten family can be found below by clicking the weekly prayer needs button.
FINANCIAL SUMMARY
Last Week's Giving
$17,125
• • •
Year-to-Date Giving
$126,627
• • •
Year-to-Date Giving Budget
$155,346