Join Us!

More Blessed to Give

Discussion Questions
What blessings do you think Jesus means when he said, "It is more blessed to give than to receive"?
Evaluate what percentage of your income you give to God's kingdom, both at Chelten and elsewhere. Does the number reflect your joy in giving or your duty?
Think of one way that the gift of salvation in Christ can motivate you to share your resources.
• • •
Listen to the #SundaySongSet on Spotify
• • •
We are thankful for your commitment as a member of Chelten. We look forward to your participation in this important meeting as you listen and cast your votes. As your shepherds, we love you, pray for you, and value your involvement in the body of Christ.
If you have questions please email [email protected]. 
ANNUAL BUSINESS MEETING DOCUMENTS
• • •
Voting in New Members
During both Sunday morning services today, we will have a very brief special Business Meeting to vote in new members.
Abbey Benbow
Jake Benbow
Morena Best
Esther Carter
Jeremy Carter
Bill DeHeer
James DeHeer
Lee DeHeer
Lona DeHeer
Samuel DeHeer
Thomas DeHeer
Aylssa Endres
Jess Fjording
Isabelle Lazor
Daniel Miller
Paul Ragonese
Tyler VanEerden
• • •
Thank you Chelten for all you are doing to support the Afghan family as they settle into life in Philadelphia. God is using your time, gifts and talents in mighty ways! Take a few minutes to read the latest family update and learn about ways you can be praying and further involved.
• • •
For all you outdoor adventurers (and wannabes) we have the event for you: the Men's Camping Extravaganza! Not a retreat, this is an opportunity to get away from the busyness of life and spend time in the wilderness with other guys from Chelten. Great activities are planned: hiking and biking, laughs around campfires and enjoying amazing food on the grill. And if you need some gear, feel free to reach out to Rob Cinberg or Dan King. Come for one night, two nights or just Saturday. Join us May 13-15 for a memorable weekend and make new friendships.
• • •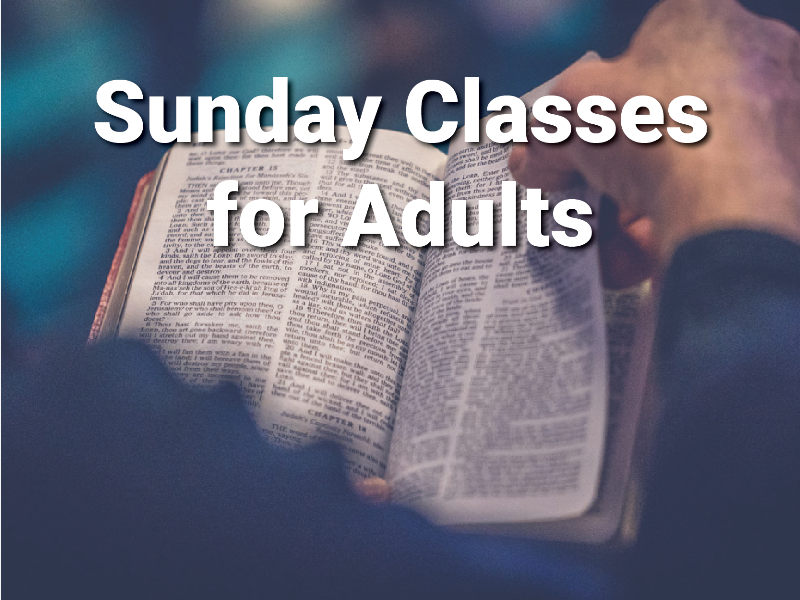 Colossians & Philemon: Reconciliation with God and Others
10:20 a.m. | Fellowship Hall
April 24 – June 26, 2022
Writing from prison in Rome, Paul delivered two letters by the former slave Onesimus. First, he wrote to the Colossians to fortify the church against false teachers, demonstrating the superiority of Christ over all human philosophies and traditions. Second, he wrote to Philemon about reconciliation and relationships between Christians who love each other in Christ, especially about Philemon's own slave. Join us for an inductive study of these two New Testament letters with practical applications for today.
Models of God's Creation
10:20 a.m. | Fellowship Hall
April 24 – May 29, 2022
Taught by Rollin Wakeman
We will study the biblical account in Genesis 1–2 and look at the five main models of divine creation. We will engage with the Scriptures and present scientific background about the Earth's geological record. The aim of the course is not to convince you about one model, but to equip you to think for yourself what makes the most sense. Please join us in seeking God's wisdom together as we explore the scientific viewpoint of creation.
CHELTEN FAMILY UPDATES
Prayer updates for our Chelten family can be found below by clicking the weekly prayer needs button.
FINANCIAL SUMMARY
Last Week's Giving
$24,136
• • •
Year-to-Date Giving
$1,392,745
• • •
Year-to-Date Giving Budget
$1,369,869