Join Us!

The Humble King
Discussion Questions
How would you describe true humility?
In what area of your life is humility most challenging?
How can you intentionally grow in humility?
• • •
Listen to the #SundaySongSet on Spotify
Town Hall Meeting
Monday, April 25, 2022 at 7:00 p.m. in Fellowship Hall
The board of elders has appointed a committee for the purpose of revising the church covenant statement on marriage and sexuality to also include gender. The committee consists of the following representatives: Jared Bryant (elder), Wes Burke (deacon), Sherri DeWalt (deaconess), Yvonne Fereshetian (member representative), Bryan Gregg (trustee), Bill Krewson (pastor), Nahashon Mbugua (elder), and Micah Portis (staff).
The committee's work is now complete and approved by the board of elders who invite you to attend a town hall meeting to hear a presentation of the proposed changes and to provide an opportunity for you to ask any questions.
These proposed changes to the by-laws are scheduled to be voted on by the membership at the annual business meeting on Sunday, May 15, 2022.
The proposed changes to the by-laws may be viewed here. The second page of the document provides evangelical resources on sexuality and gender. Hard copies are available at the welcome center and the church office.
• • •
• • •
Save the Date: Saturday, April 30

Learn more and register today!
• • •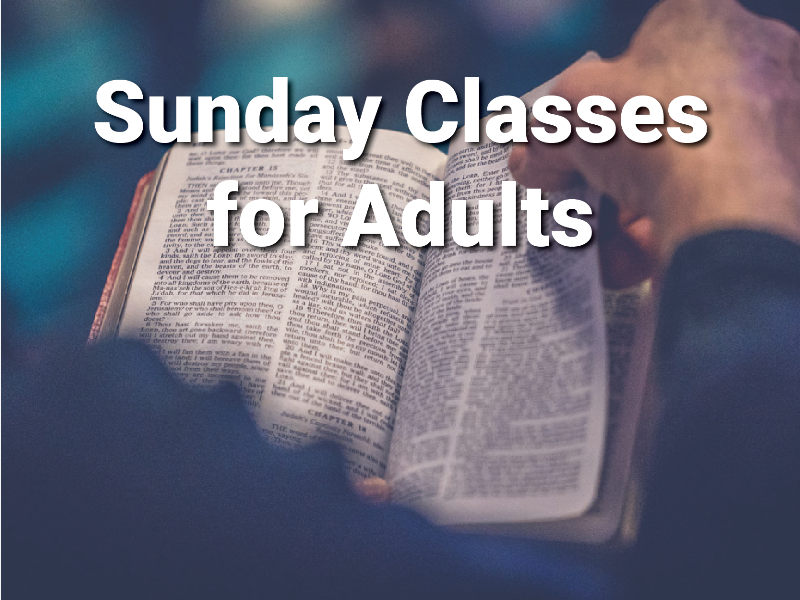 Colossians & Philemon: Reconciliation with God and Others
10:20 a.m. | Fellowship Hall
April 24 – June 26, 2022
Writing from prison in Rome, Paul delivered two letters by the former slave Onesimus. First, he wrote to the Colossians to fortify the church against false teachers, demonstrating the superiority of Christ over all human philosophies and traditions. Second, he wrote to Philemon about reconciliation and relationships between Christians who love each other in Christ, especially about Philemon's own slave. Join us for an inductive study of these two New Testament letters with practical applications for today.
Models of God's Creation
10:20 a.m. | Fellowship Hall
April 24 – May 29, 2022
Taught by Rollin Wakeman
We will study the biblical account in Genesis 1–2 and look at the five main models of divine creation. We will engage with the Scriptures and present scientific background about the Earth's geological record. The aim of the course is not to convince you about one model, but to equip you to think for yourself what makes the most sense. Please join us in seeking God's wisdom together as we explore the scientific viewpoint of creation.
• • •
Our next Parent & Child dedication will be on Mother's Day, May 8, 2022. If you are interested in participating in the dedicating of your child, please contact Mary Davis at [email protected].
• • •
If you would like an Easter Flower placed in honor or loving memory of someone, please sign-up below. Or take an envelope and place it in the offering box or return it to the church office by Monday, April 11. The plants cost $10 each and may be taken home following the second service on Easter.
CHELTEN FAMILY UPDATES
We express our deepest sympathy to the Dru Family. James Dru's memorial service will be held at Chelten Saturday, April 23, 11:00 a.m.
Join us in praying for the entire family.
Prayer updates for our Chelten family can be found below by clicking the weekly prayer needs button.
FINANCIAL SUMMARY
Last Week's Giving
$19,167
• • •
Year-to-Date Giving
$1,329,752
• • •
Year-to-Date Giving Budget
$1,282,430