Lament and Rise
Discussion Questions
What circumstances cause you to lament in deep agony?
How do you lament? How does that manifest in your life?
Why is it so hard for us to find hope in the Lord in the midst of heartache?
• • •
Listen to the #SundaySongSet on Spotify
• • •
• • •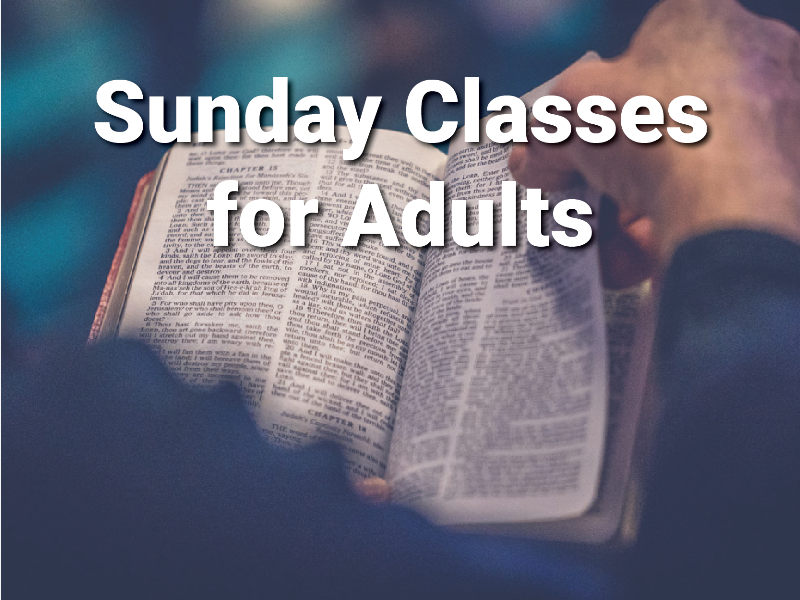 Ecclesiastes: Finding Meaning and Satisfaction in Life
10:20 a.m. | Fellowship Hall
As Christians, we have an everlasting hope in our Savior as we eagerly await the Age to Come in God's glorious presence. Yet while we live in this world, we remain keenly aware of life's toil and struggles. Come join us as we explore the reflections of the "Preacher," who considered the meaning of life and how to enjoy God's good gifts "under the sun."
Divine Design: God's Plan for Men and Women
10:20 a.m. | Fellowship Hall
This course explores how God provides men and women direction about relationships, love, and marriage. At a time when our culture is following secular ideologies, we will explore the biblical teaching about God's beautiful design to live as men and women made in his image we are created to reflect. Taught by members of the board elders.
• • •
If you would like an Easter Flower placed in honor or loving memory of someone, please sign-up below. Or take an envelope and place it in the offering box or return it to the church office by Monday, April 11. The plants cost $10 each and may be taken home following the second service on Easter.
Our main playground will be receiving a facelift. The CCDC playground will be off-limits for most of March as the surface is replaced. The sidewalks will still be accessible.
• • •
Looking for a way to practically support the people of Ukraine? Click the button below to partner with the Ukraine Educational and Cultural Center.
Ukraine Educational and Cultural Center
700 N. Cedar Road
Jenkintown, PA. 19046
More resources to help Ukraine: 
CHELTEN FAMILY UPDATES
Prayer updates for our Chelten family can be found below by clicking the weekly prayer needs button.
FINANCIAL SUMMARY
Last Week's Giving
$19,279
• • •
Year-to-Date Giving
$1,235,181
• • •
Year-to-Date Giving Budget
$1,194,992