Justice and Power Reconsidered
Discussion Questions
How do your values and beliefs shape the way you understand justice?
What can you and will you do to promote biblical justice in your sphere of influence?
How do you justify your selfish desires with a veneer of spirituality (v.11)?
• • •
Listen to the #SundaySongSet on Spotify
• • •
Children's Ministries is building our team. We are hiring a part-time assistant. If you are interested please contact Mary Davis at 
[email protected]
 for more info and an application.
• • •
Free Camera Operator Training
Worship Center | February 19 | 9 AM-Noon
Featuring Chelten's own Mike Hickey
Multi Emmy Award-Winning Video Production Specialist
Whether you're already a part of Chelten's livestream production camera team or interested in joining us, don't miss this great opportunity to learn from a pro how to master a video camera. Sound intimidating? It won't be. Mike will begin with simple first steps and move up from there. What do you say? Coming? We hope so. (Best of all it's free!)
Sign Up at Welcome Center
• • •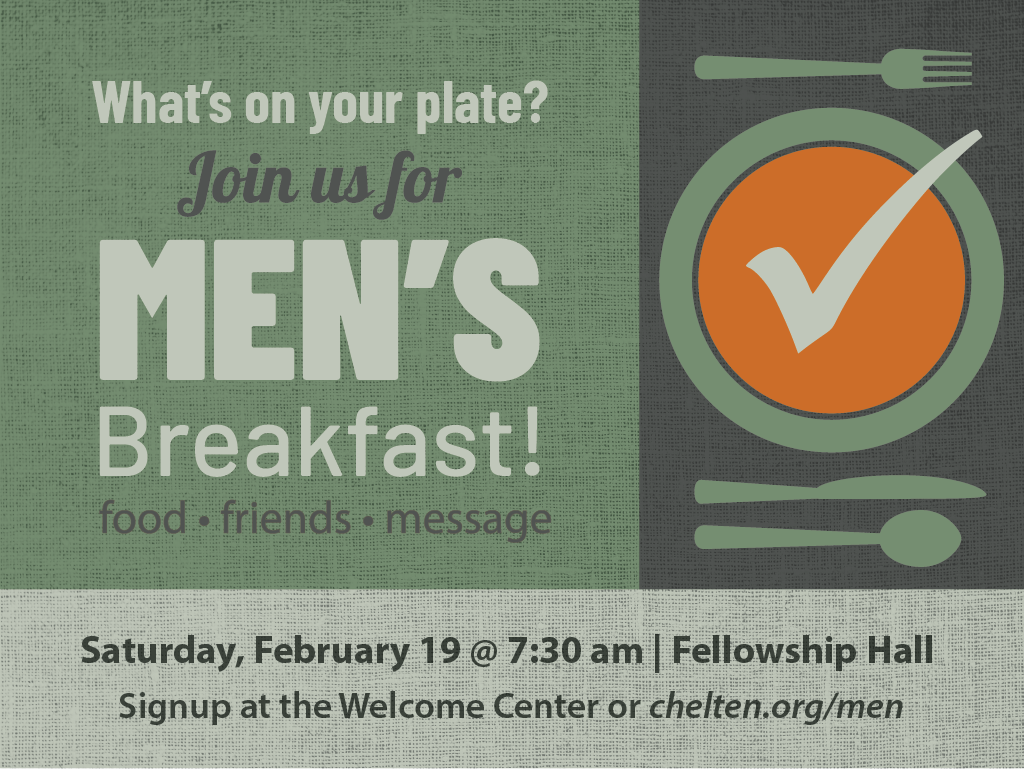 • • •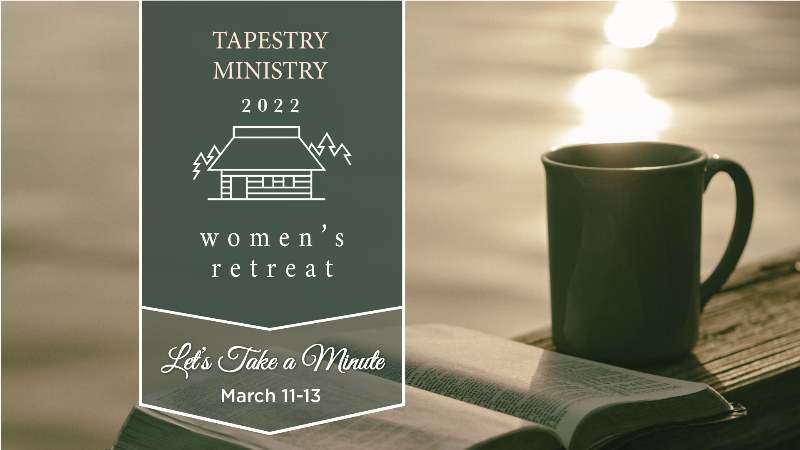 Join Chelten Women's Ministry for a weekend retreat at the beautiful Eden Resort & Suites in Lancaster, PA as we share our lives together while discovering a deeper intimacy with Jesus and each other.
Friday, March 11
starting at 7:00 pm
through
Sunday, March 13
ending at 12:00 pm
You are encouraged to join the elders for an open forum on Sunday, February 20, 10:20–11:05 a.m. in Fellowship Hall. You are invited to ask questions, raise concerns or provide suggestions regarding the on-going work of the church.
• • •
Every year the Chelten family is invited to participate in the nomination process for the elected leadership positions at Chelten (elder, deacon, deaconess, trustee).
Feel free to nominate multiple people by completing this form several times for Godly individuals who meet the qualifications laid out in Scripture (1 Tim 3:1-13; Titus 1:5-9).
Nominating Committee:
Aaron Blades
Joanna Bryant
Greg Chantz
Joan Gangwer
Scott Knight
Dave Negley
Jim Pitman
Young Shon
The deadline to nominate is
February 20.
• • •
Interested in becoming a member at Chelten? or want to know Chelten at a deeper level? Join one of our upcoming membership classes. There are two identical classes that you can pick from:
Sunday, February 27– 12:45-3:30 pm (Lunch provided)
Monday, February 28– 6:30-9:00 pm
• • •
If you have questions or want to join the volunteer team, you can email us at: [email protected].
FINANCIAL SUMMARY
Last Week's Giving
$34,201.24
• • •
Year-to-Date Giving
$1,061,116
• • •
Year-to-Date Giving Budget
$892,390