Slow Down and Listen
Discussion Questions
Can you remember the last time when you felt the close breath of God speaking to you in Scripture?
How will you read Scripture in a regular way this month?
Is it time for you to buy a new Bible?
• • •
Listen to the #SundaySongSet on Spotify
• • •
COMMUNITY GROUP SUNDAY | January 16
The best way we can grow our relationship with Jesus isn't by doing it alone but by coming together—in community with other believers—to help bring more knowledge and insight through God's word.
Joining a community group, or even starting your own community group, is a great way to make friends who support and encourage each other, discuss Scripture, and pray and grow together.
If you are not a part of a small group currently here at Chelten, we invite you to stop and chat with the community group leaders who will be in the lobby on Sunday morning, January 16. Your community is waiting for you!
• • •
Children's Ministries
Children's Ministries will have Bible study resources available for parents to purchase at a deep discount. The resources will be located in the Children's welcome area.
• • •
Next month we will host a Parent and Child dedication on January 30, 2022. Families interested in participating in the dedication are invited to attend the Parent and Child dedication workshop on January 16, 2022 at 10:30 am.  The workshop will prepare the family for the dedication day as well as give encouragement for discipling your young child. Register to attend the workshop below. Attendance at the workshop is necessary to participate in the dedication service.
• • •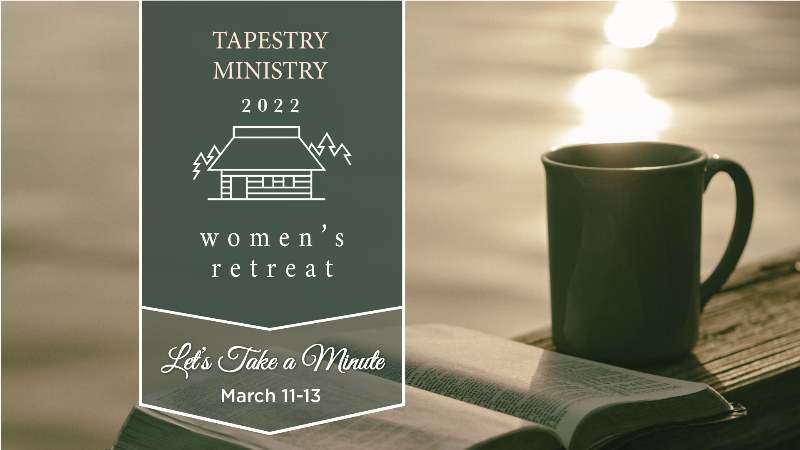 Join Chelten Women's Ministry for a weekend retreat at the beautiful Eden Resort & Suites in Lancaster, PA as we share our lives together while discovering a deeper intimacy with Jesus and each other.
Friday, March 11
starting at 7:00 pm
through
Sunday, March 13
ending at 12:00 pm
CHELTEN FAMILY UPDATES
As a church family, we mourn with those who mourn and bear each other's burdens. The memorial service for Blanche Robertson will be held at Chelten on Saturday, January 15, 11:00 a.m. Please join us in praying for the entire family.
Chelten Elevator: Please be aware that our elevator is currently undergoing maintenance and is not operational. We apologize for the inconvenience. Please see an usher or greeter if you need any assistance. Thank you.
Prayer updates for our Chelten family can be found below by clicking the weekly prayer needs button.
FINANCIAL SUMMARY
Last Week's Giving
$45,078
• • •
Year-to-Date Giving
$917,135
• • •
Year-to-Date Giving Budget
$804,952