Jesus: The end of Faith
Discussion Questions
What condition is your faith in this morning?
How would you characterize your faith: rooted in the performance of Jesus, or the person of Jesus?
How can you live out your dependence on Jesus this week?
• • •
Listen to the #SundaySongSet on Spotify
• • •
The church office will be closed from December 24, 2021-January 1, 2022
• • •
Children's Ministries
Children's Ministries wishes our volunteers and their families a beautiful Christmas! We are giving our faithful volunteers a chance to rest and celebrate Christmas with their families. All children are invited to worship with their families on December 26 and January 2. Our regular 9:00 am classes will resume on January 9.
• • •
Next month we will host a Parent and Child dedication on January 30, 2022. Families interested in participating in the dedication are invited to attend the Parent and Child dedication workshop on January 16, 2022 at 10:30 am.  The workshop will prepare the family for the dedication day as well as give encouragement for discipling your young child. Register to attend the workshop below. Attendance at the workshop is necessary to participate in the dedication service.
• • •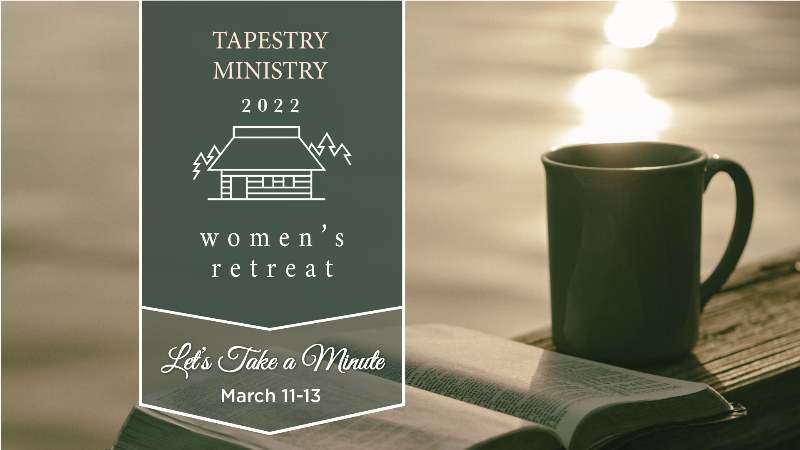 Join Chelten Women's Ministry for a weekend retreat at the beautiful Eden Resort & Suites in Lancaster, PA as we share our lives together while discovering a deeper intimacy with Jesus and each other.
Friday, March 11
starting at 7:00 pm
through
Sunday, March 13
ending at 12:00 pm
CHELTEN FAMILY UPDATES
2022 Contribution Envelopes will be available in the lobby. Any envelopes not picked up as of January 9 will be mailed. If you do not find a box with your name and would like to use our envelope system, please contact Roslyn Howland through the church office. If you would like to give electronically, visit Chelten's website and follow the instructions. All information is secure and confidential.
Chelten Elevator: Please be aware that our elevator is currently undergoing maintenance and is not operational. We apologize for the inconvenience. Please see an usher or greeter if you need any assistance. Thank you.
Prayer updates for our Chelten family can be found below by clicking the weekly prayer needs button.
FINANCIAL SUMMARY
Last Week's Giving
$29,956
• • •
Year-to-Date Giving
$827,304
• • •
Year-to-Date Giving Budget
$775,806