Our Longing for Love
Discussion Questions
When and what makes you feel loved the most?
Jesus explains the relationship between joy and love (v.11). Is your heart filled with joy and love today? Why and why not?
Are you living a fruit-bearing life? What does it mean for you practically to lay down your life for your friends?
• • •
Listen to the #SundaySongSet on Spotify
• • •


Join us on Christmas Eve as we gather to sing and celebrate God's perfect gift: Jesus, the object of our hope, the source of peace and joy, and the giver of faith. Be encouraged by God's promise that Jesus has come, and he is coming back! Services at 5:00 and 7:00 pm.
Children are welcome at both services. Childcare will not be provided.
• • •
Children's Ministries
• • •
Next month we will host a Parent and Child dedication on January 30, 2022. Families interested in participating in the dedication are invited to attend the Parent and Child dedication workshop on January 16, 2022 at 10:30 am.  The workshop will prepare the family for the dedication day as well as give encouragement for discipling your young child. Register to attend the workshop below. Attendance at the workshop is necessary to participate in the dedication service.
• • •
Ecclesiastes: Finding Meaning and Satisfaction in Life
10:20 a.m. in the Fellowship Hall
January 9 – March 27, 2022As Christians we have an everlasting hope in our Savior as we eagerly await the Age to Come in God's glorious presence. Yet while we live in this world, we remain keenly aware of life's toil and struggles. Come join us as we explore the reflections of the "Preacher," who considered the meaning of life and how to enjoy God's good gifts "under the sun."
Divine Design: God's Plan for Men and Women
10:20 a.m. in the Fellowship Hall
January 9 – March 20, 2022This course explores how God provides men and women direction about relationships, love, and marriage. At a time when our culture is following secular ideologies, we will explore the biblical teaching about God's beautiful design to live as men and women made in his image we are created to reflect. Taught by members of the board of elders.
• • •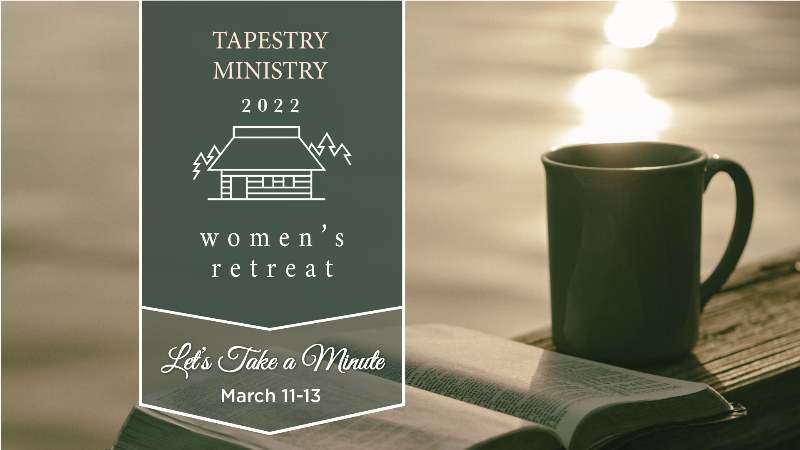 Join Chelten Women's Ministry for a weekend retreat at the beautiful Eden Resort & Suites in Lancaster, PA as we share our lives together while discovering a deeper intimacy with Jesus and each other.
Friday, March 11
starting at 7:00 pm
through
Sunday, March 13
ending at 12:00 pm
CHELTEN FAMILY UPDATES
As a church family, we mourn with those who mourn and bear each other's burdens. We express our deepest sympathy to Beryl Grau. David Grau went home to be with the Lord on Friday, December 17. A memorial service will be held at Chelten sometime in January. Please join us in praying for the entire family.
Chelten Elevator: Please be aware that our elevator is currently undergoing maintenance and is not operational. We apologize for the inconvenience. Please see an usher or greeter if you need any assistance. Thank you.
Prayer updates for our Chelten family can be found below by clicking the weekly prayer needs button.
FINANCIAL SUMMARY
Last Week's Giving
$45,427
• • •
Year-to-Date Giving
$796,937
• • •
Year-to-Date Giving Budget
$775,806